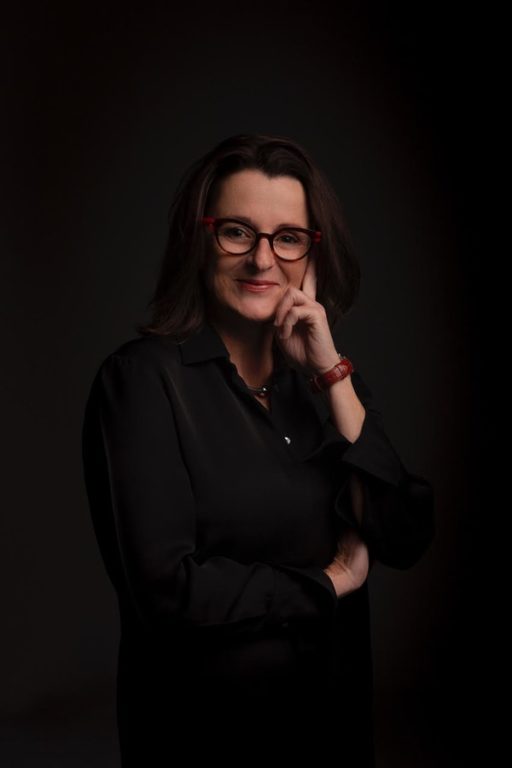 ANNE MORIN
CURATOR, 2020 IPA "BEST OF SHOW"
Anne Morin (Rouen, France, 1973) is a graduate of the École Nationale de Photographie d'Arles  and the École Supérieure des Beaux-Arts de Montpellier. She worked for the PHotoEspaña Festival  between 2001 and 2004, before becoming the head of diChroma Photography (Madrid), dichroma-photography.com, a company specialized in international travelling photographic exhibitions, as well as in the development and production of cultural project. diChroma works for renowned museums and institutions such as Fundación Canal (Madrid), Martin-Gropius-Bau (Berlin), The Pushkin State Museum of Fine Arts (Moscow),  Musée du Luxembourg, Jeu de Paume Paris (Paris), or Palazzo Ducale (Genova), etc.
Passionate and enthusiastic, Anne Morin works for the revaluation and greater visibility of artists and photographers. From time to time she also reinvents herself as a publisher of photography books, and edited books such as Antonio Lopez, Visionary Writing, Margaret Watkins Black Light, or Paul Alexandre Slowness . She has curated many exhibitions of prestigious photographers and artists such as Berenice Abbott, Antonio Lopez, Vivian Maier, Robert Doisneau, Jessica Lange, Jacques Henri Lartigue, Sandro Miller, Pentti Sammallahti, and Margaret Watkins, among others. She will be the director of the new International Photography Festival which will take place in Palencia (Spain) in spring 2021.
Photo: © Laura F. Izuzquiza, 2020
SUSAN BARAZ
IPA HEAD OF JUDGES
Co Chair and Founding Member of The Lucie Awards, the most prestigious award and gala event honoring the Masters of  Photography. The Lucies is considered the Academy Awards in the field of Photography.
Head of Judging for the International Photo Awards,  (IPA) world renown photo competition with over 20,000 submissions competing for different titles among them "Photographer of the Year". She oversees and is responsible for selecting the IPA jurors who are among the most distinguished people in the world's photo community.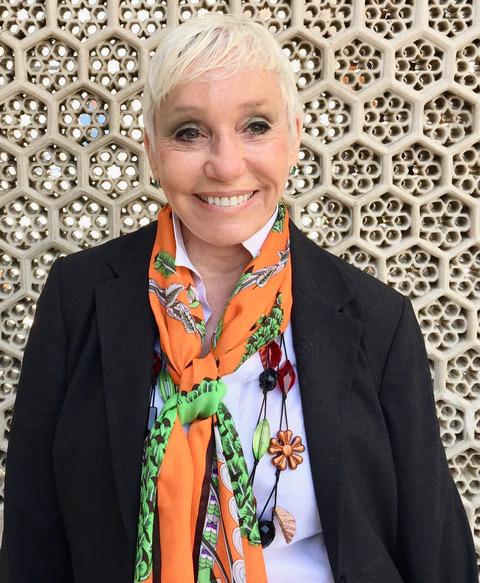 MEET THE GALLERISTS, PHOTO EDITORS AND DIRECTORS, ART COLLECTORS, AND OTHER PHOTOGRAPHY LUMINARIES THAT COMPRISE OUR JURY PANEL.
PROGRAM CHAIR, PHOTOJOURNALISM, ROCHESTER INSTITUTE OF TECHNOLOGY
EDITORIAL DIRECTOR, PHOTO LIFE AND PHOTO SOLUTION MAGAZINES
RHODE ISLAND SCHOOL OF DESIGN
ASSOCIATE PHOTO EDITOR,
NEW YORK TIMES MAGAZINE
GALLERY DIRECTOR, GALERIE ESTHER
RHONI EPSTEIN PHOTO GROUP
THE ROYAL PHOTOGRAPHIC SOCIETY
PHOTOJOURNALISM, BOSTON UNIVERSITY ART GALLERY
PHOTO EDITOR, TIME MAGAZINE
ART EDITOR, BRITISH JOURNAL OF PHOTOGRAPHY
MANAGING DIRECTOR, WORLD PRESS PHOTO
ASSOCIATE PHOTO EDITOR,BLOOMBERG MARKETS MAGAZINE AND BLOOM
LUCY BELL FINE ART PHOTOGRAPHY GALLERY
LUCIE HONOREE,
DOCUMENTARY PHOTOGRAPHY
(Sept. 22, 1940 – June, 2020)
HEAD OF ART BUYING, LEO BURNETT
AUSTRALIAN CENTRE FOR PHOTOGRAPHY
DIRECTOR OF CONTENT DEVELOPMENT,
SHUTTERSTOCK
CENTRE FOR CONTEMPORARY PHOTOGRAPHY
CO-FOUNDER, HUMBLE ARTS FOUNDATION
INDEPENDENT PHOTOGRAPHY SPECIALIST
FREELANCE CREATIVE DIRECTOR/ART DIRECTOR, J@ – JO ANN TANSMAN
CO-FOUNDER/PARTNER, FIELD PROJECTS
Photography Editor, Wallpaper* City Guides
CREATIVE DIRECTOR, FCB GLOBAL
EXECUTIVE PUBLISHER,
POWERHOUSE BOOKS
PHOTOGRAPHY DIRECTOR,
TELEGRAPH MAGAZINE
DIRECTOR OF PHOTOWORKS / BRIGHTON PHOTO BIENNIAL
THE PHOTOGRAPHERS GALLERY
VICTORIA AND ALBERT MUSEUM
Managing Photo Editor, Dwell
CONSULTANT, MAGNUM EDUCATION